Unfortunately, I have only a very old and graphically not especially appealing, authenticated german translation of the certificate over my study at the Academy for Economics in Poznan at my disposal for the time being. After submission of my master-work I should defend it during my military service. It occurred no more because of the marshal law 1981 in Poland.
(The download area offers better resolution of the pictures.)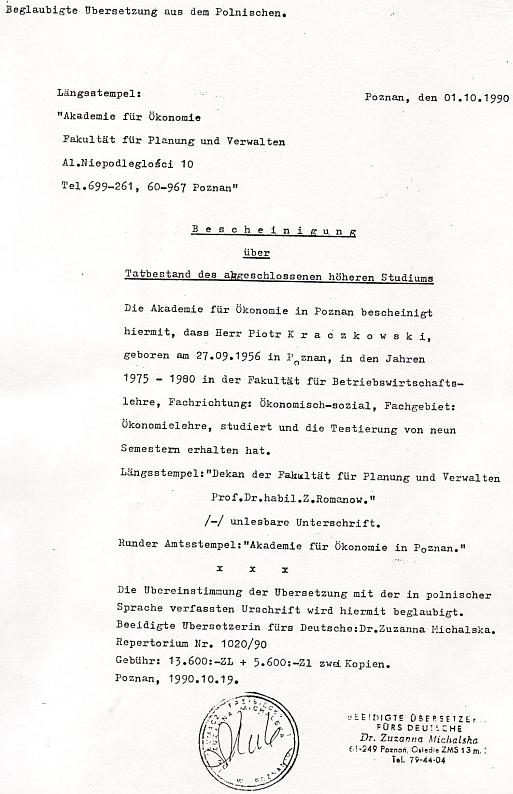 As already mentioned, I have passed the 1st part of my final diploma examination during my study in Nuremberg (the 2nd part has been postponed because of finance and other problems, illness).